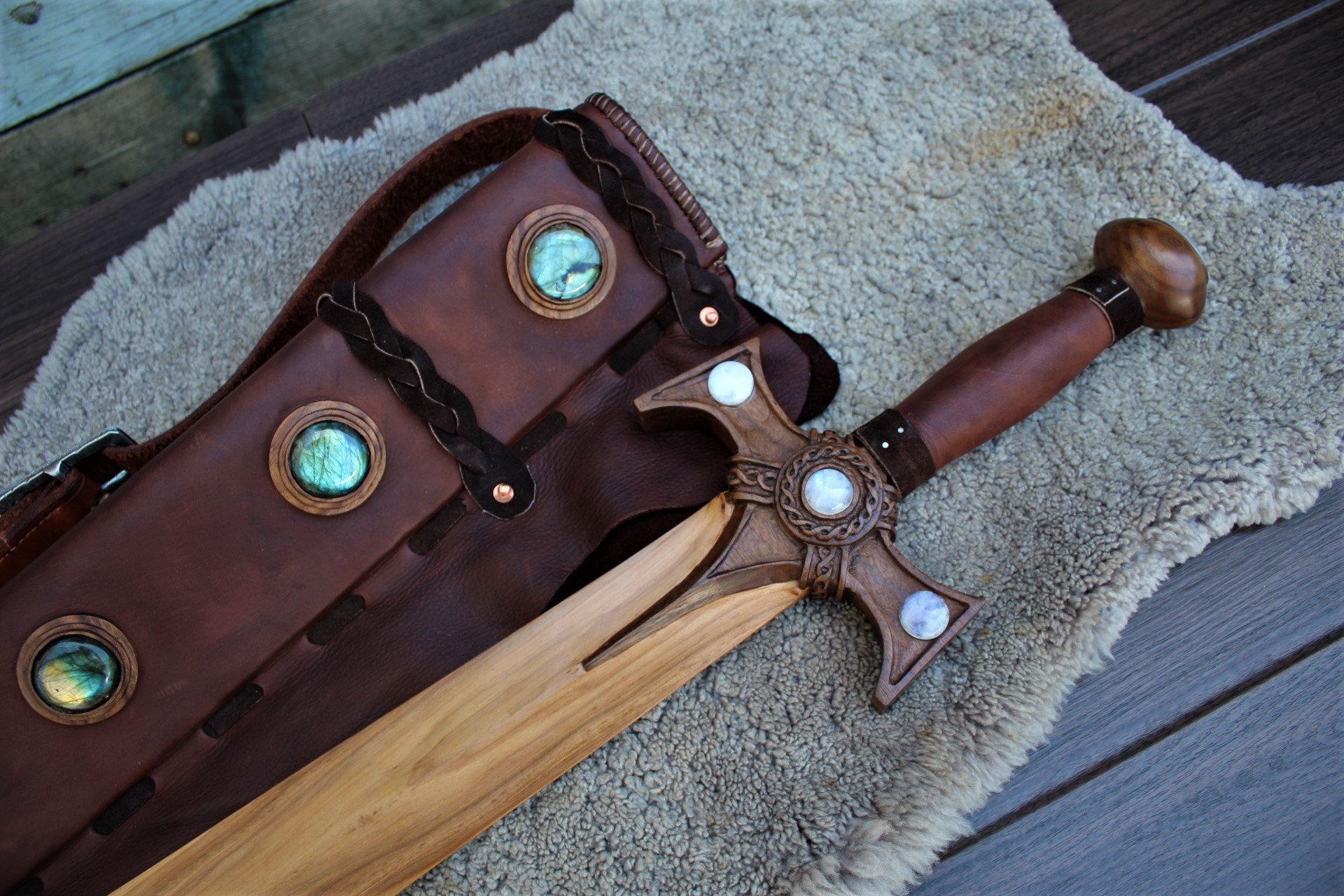 This sword was built from scratch. Daniel had no instructions to follow. "The greatest challenge is never the carving, or the measuring, or deciding on the materials. No, it's in discovering how to build the design without instructions, and only trial and error as your guides, that is where the real trial begins." Daniel Hubatch, creator.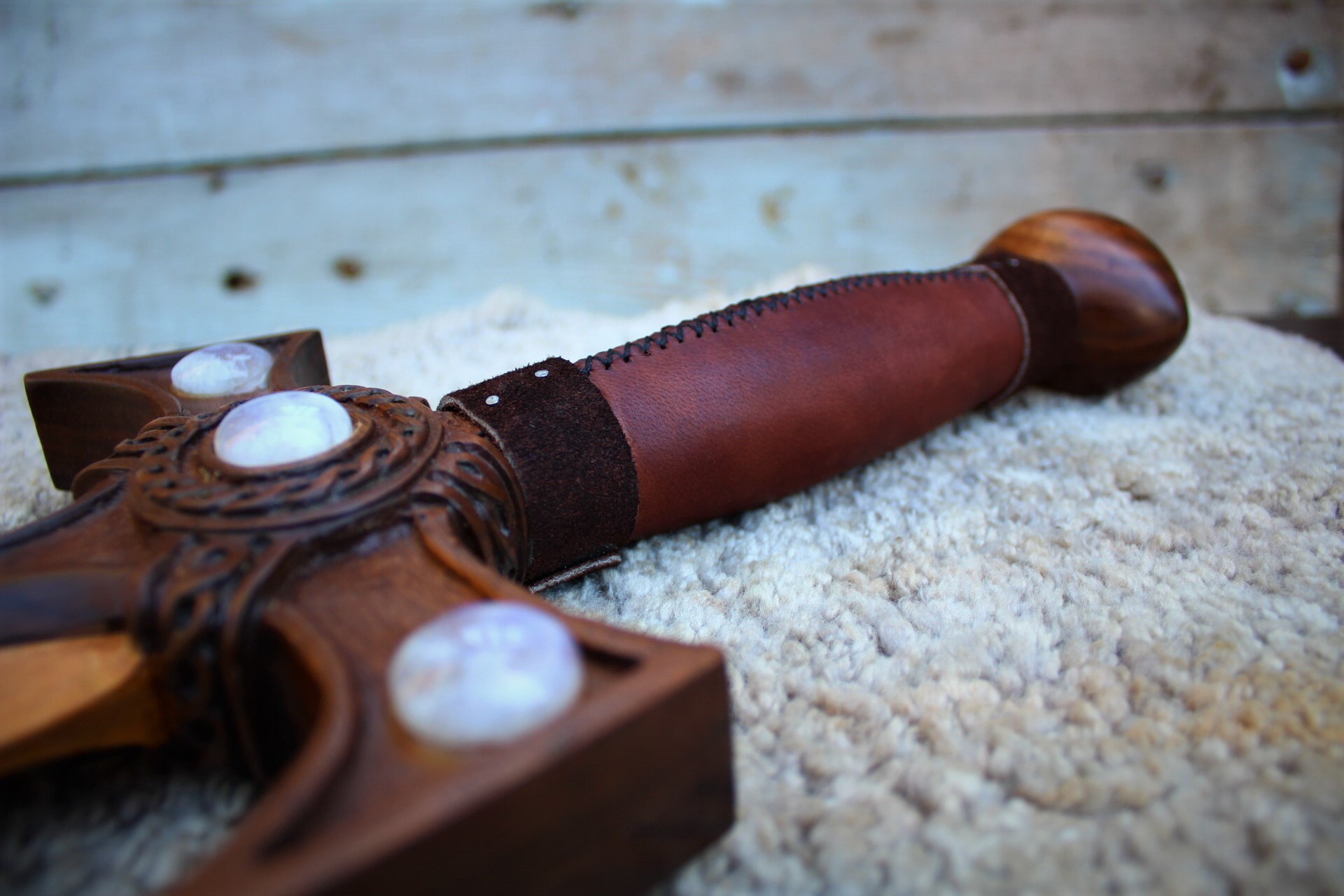 The handle, like the scabbard, is wrapped in supple buckskin, and provide a superb and comfortable grip.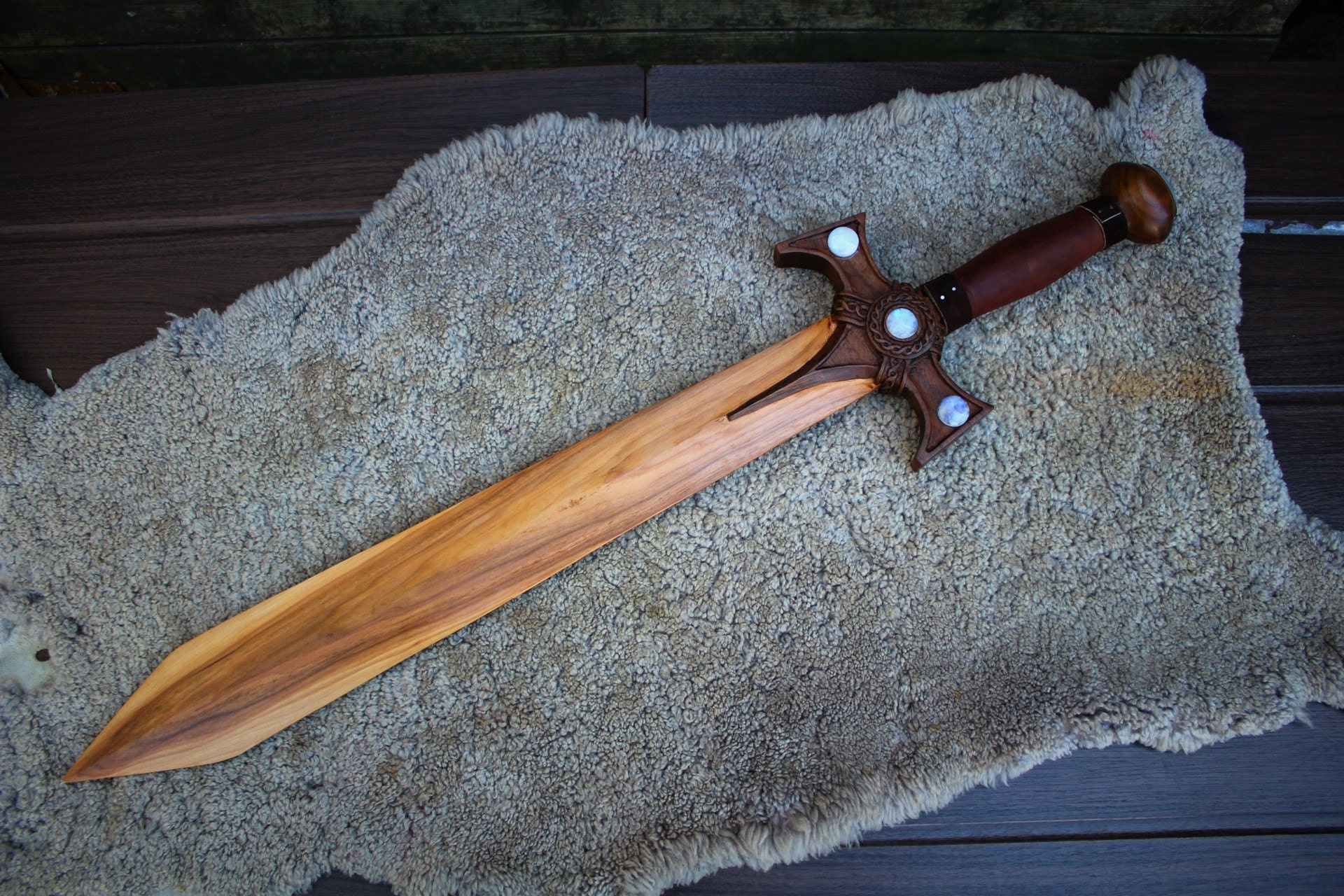 The grain pattern in the hickory blade offered itself perfectly to the design.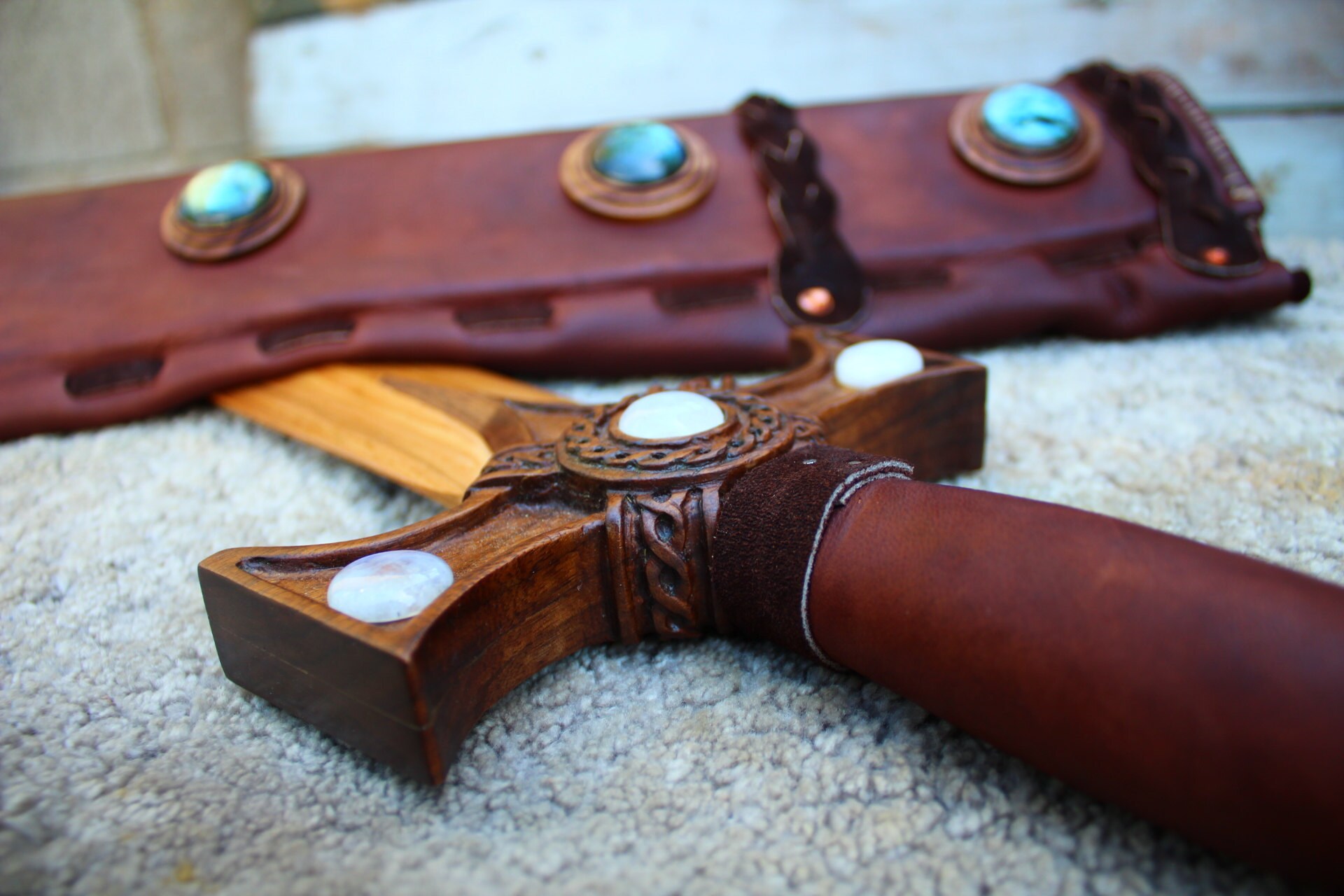 Making the hilt alone took over 28 hrs. But I am far from disappointed.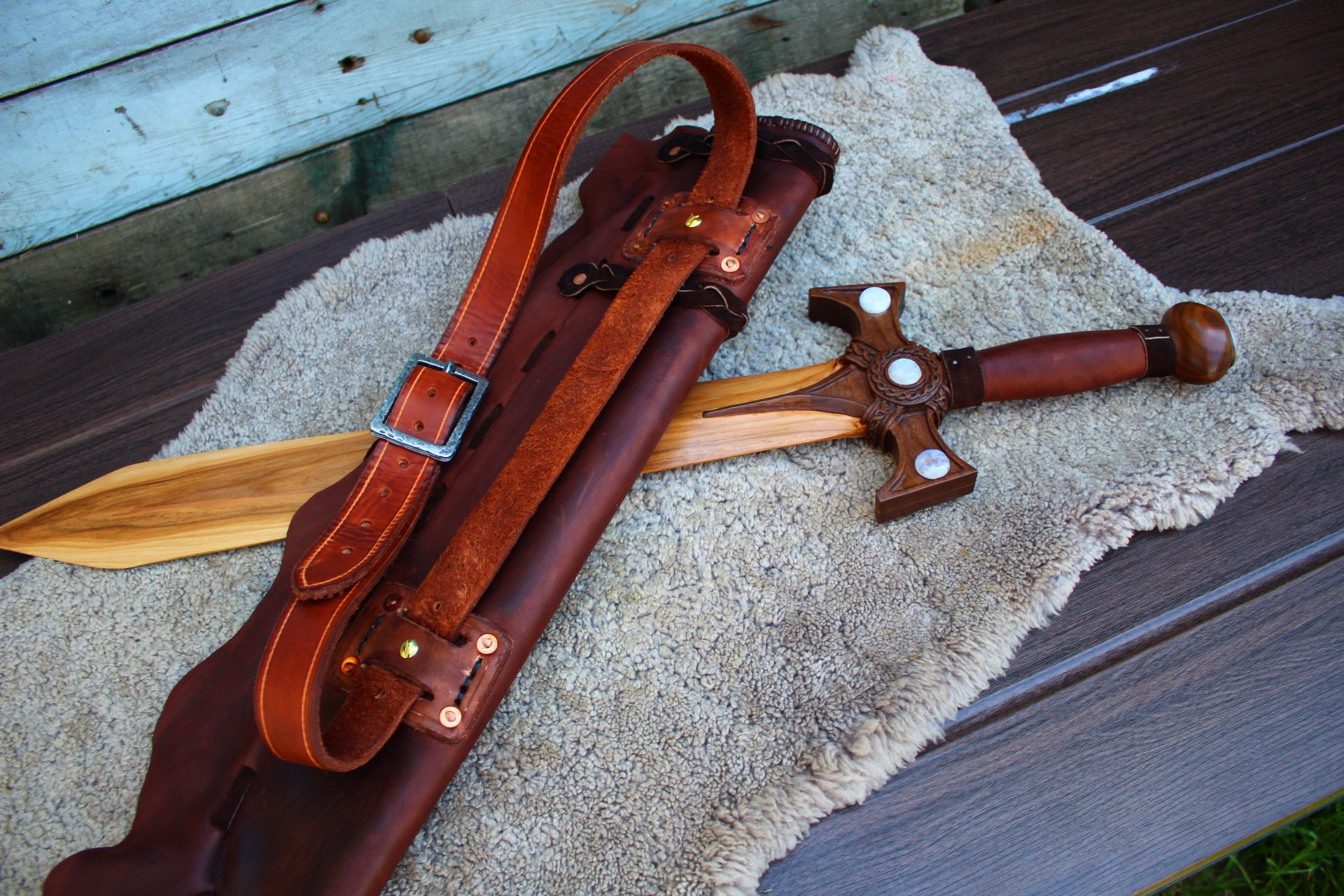 The belt anchors feature a sliding design, with chicago screws to allow for adjustability while wearing it.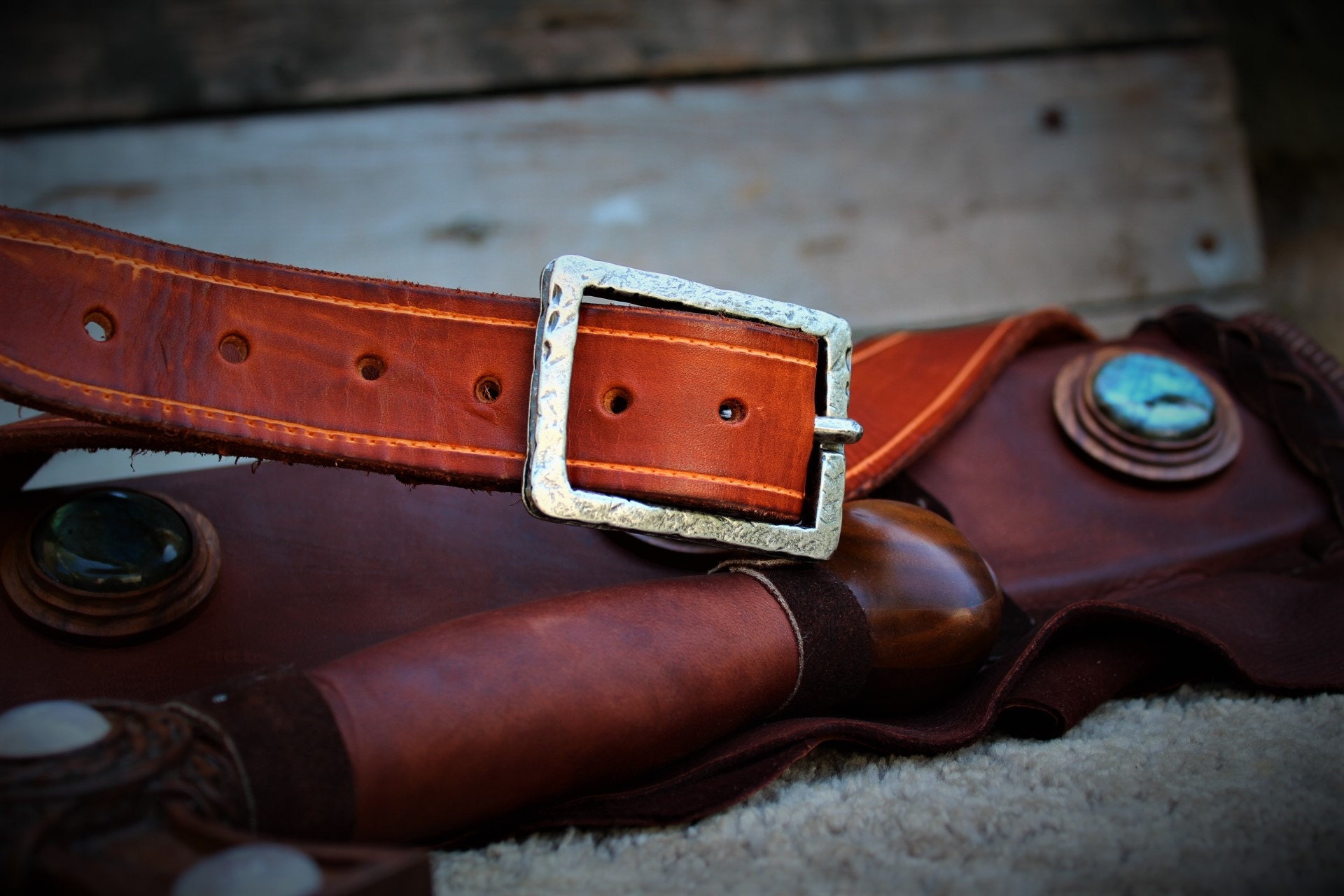 This gorgeous belt added a the final touch to an already heart stopping design.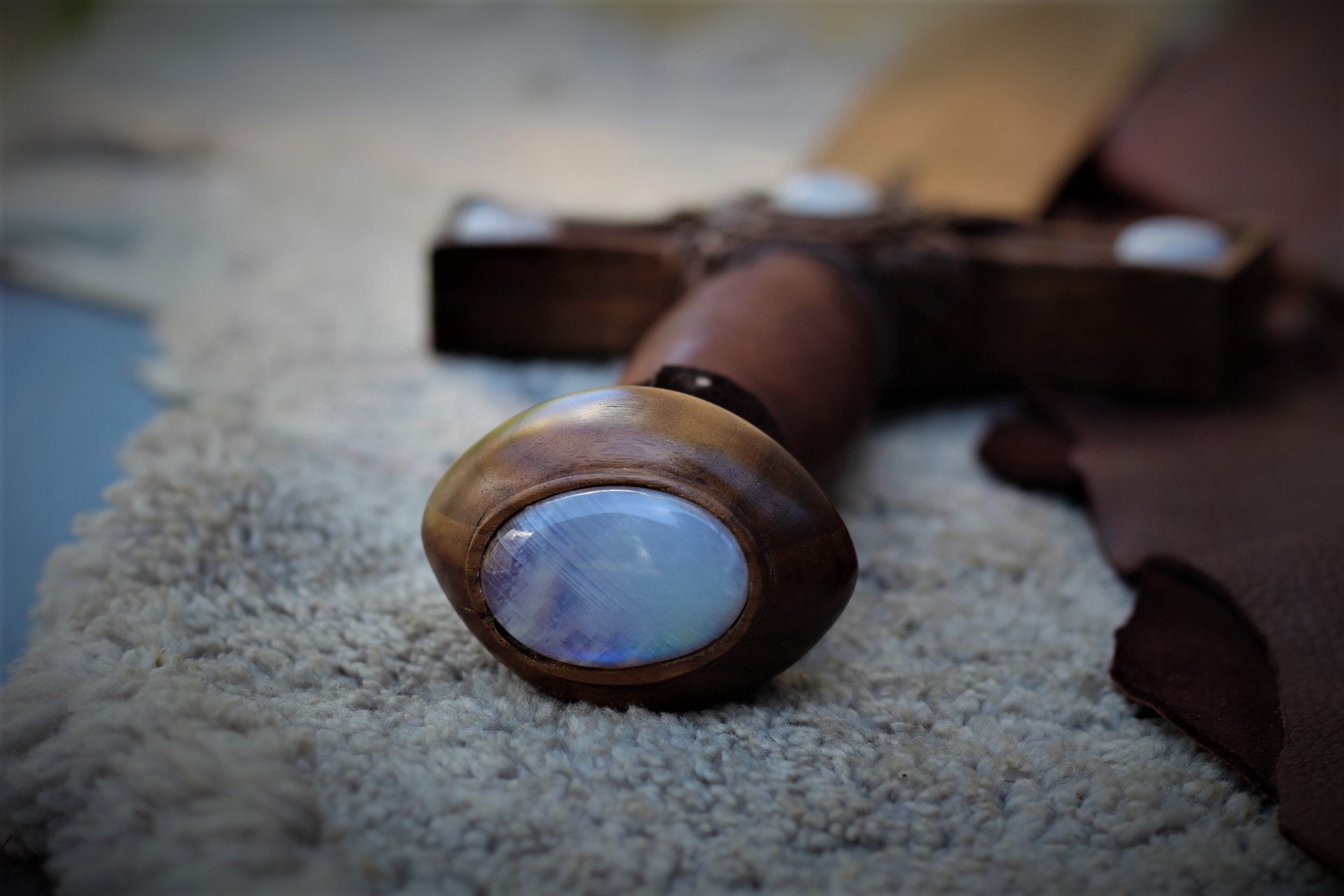 The moonstone set in pommel adds a depth to this sword that cannot be expressed in any human words... so, yeah. I guess that's all I can say ( ;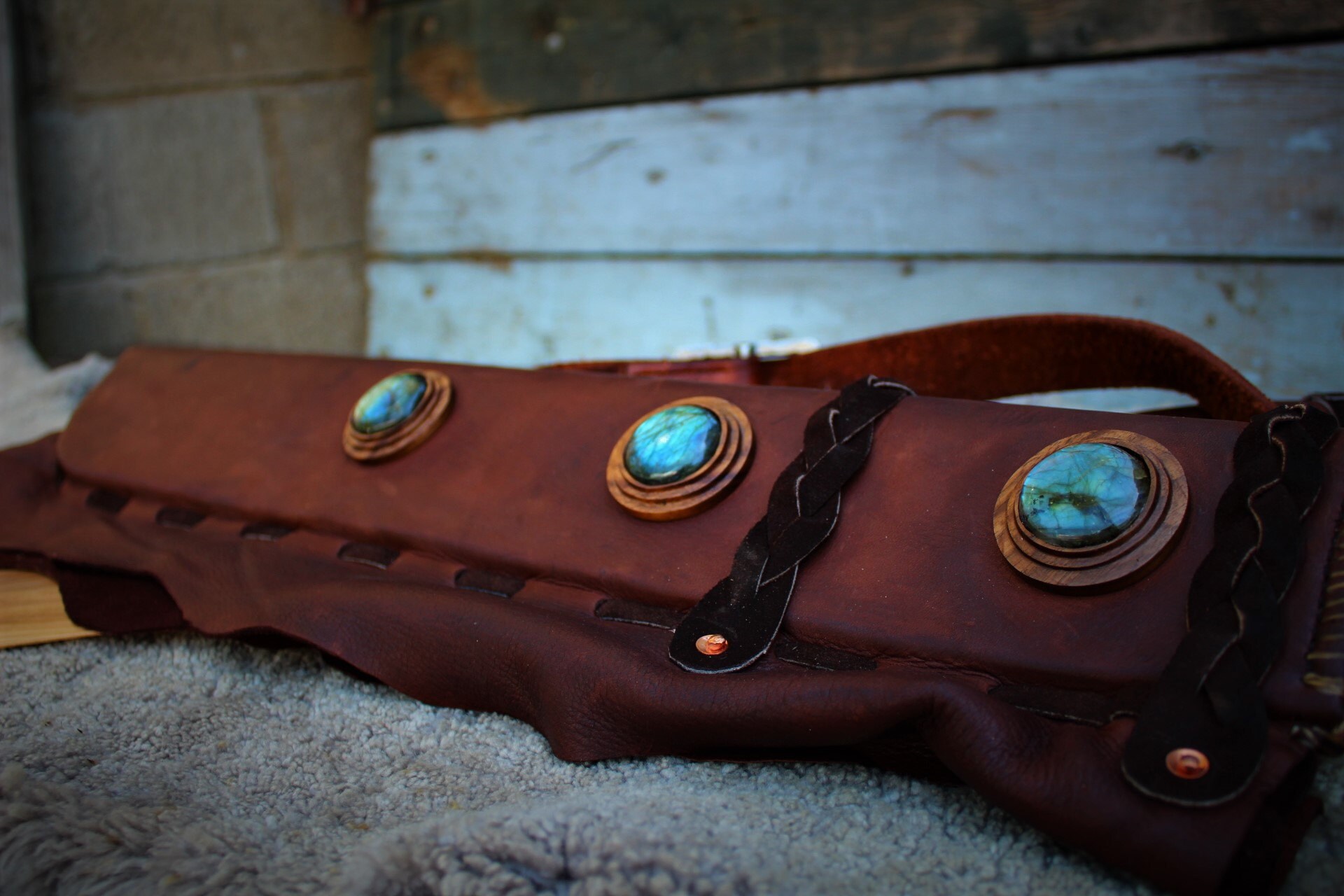 My favorite feature of the scabbard was by far the labradorite stones set in walnut medallions, secured to the scabbard with chicago screws and epoxy adhesive.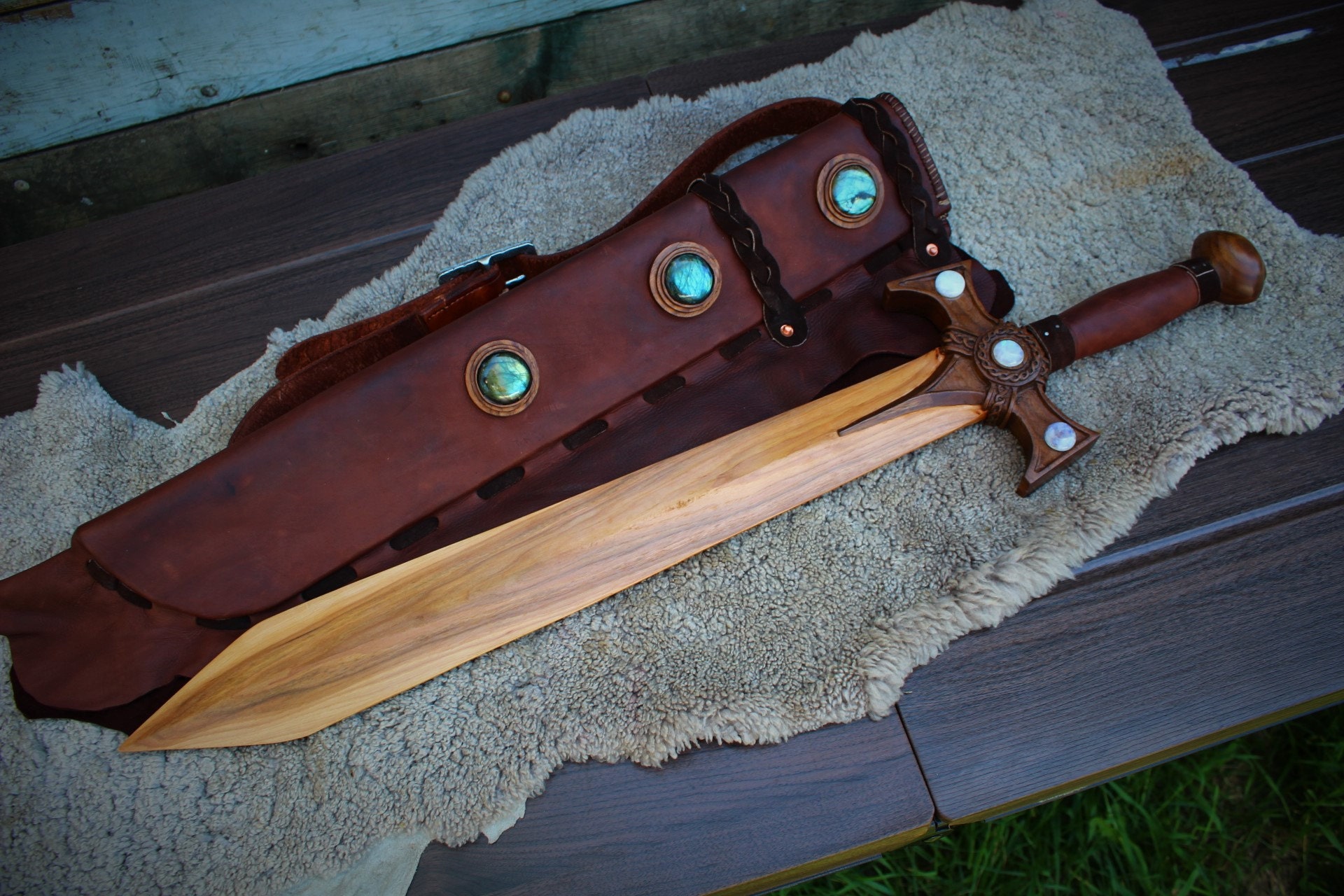 Sword and scabbard combo both tread that fine line between elaborate and messy, but they do it with such a perfect grace that it's beauty is undeniable.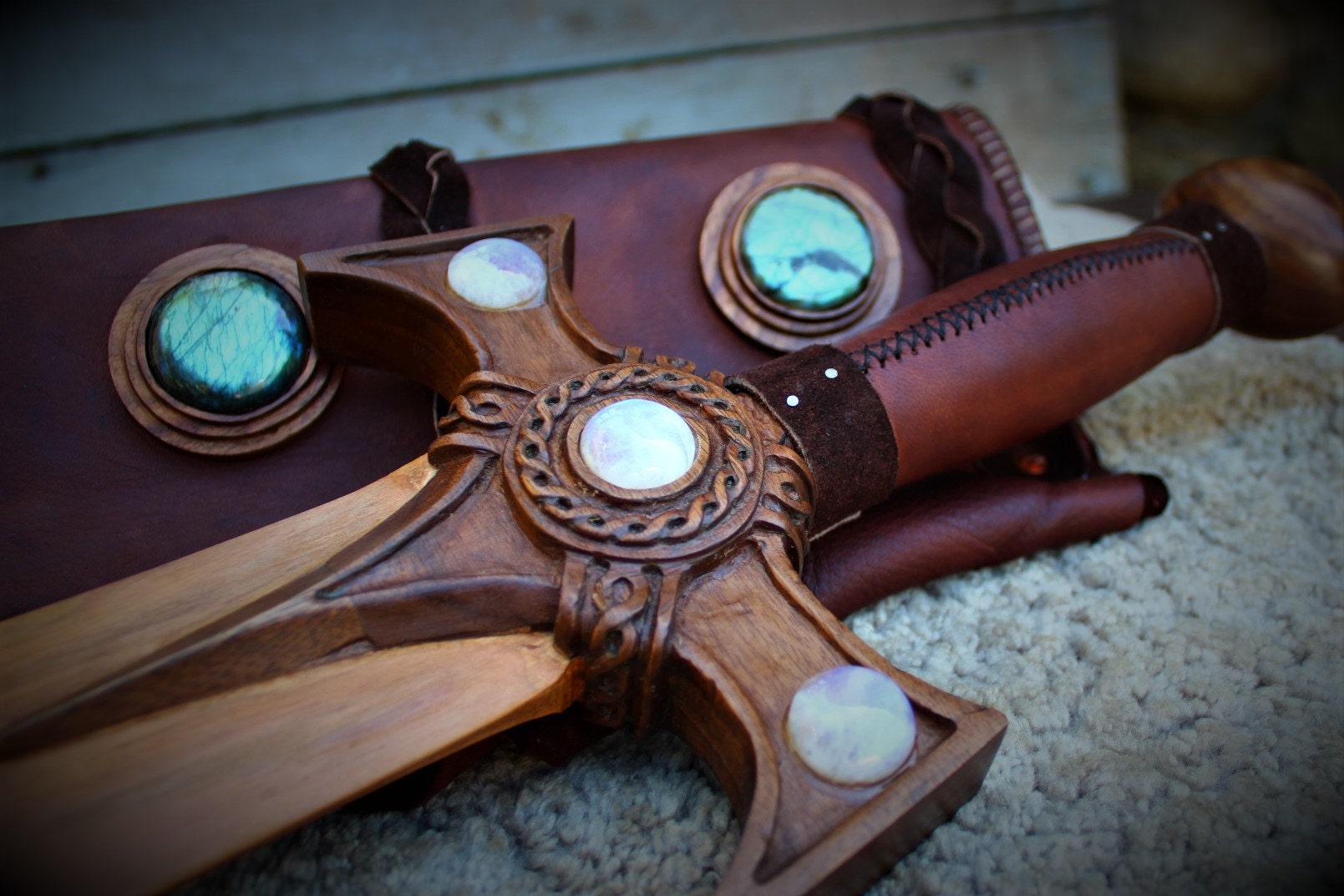 Moonstones in a Dark Walnut hilt. Making the bands around the guard match up symmetrically was the biggest challenge of this piece